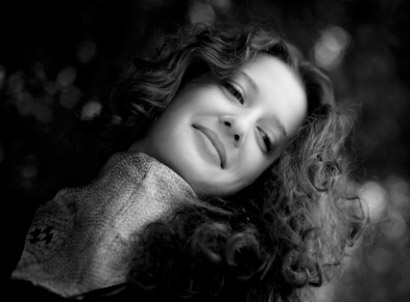 My interest in contemporary jewelry appeared as a natural change of scale that I initially had the chance to experience in the larger, dimensionally speaking, context of architecture.
Therefore, I started making jewelry applying the same creative process I used to refer to in architecture, but my work has slowly moved from geometrical patterns and mathematical algorithms, deeply imprinted on my mind, to a more experimental approach.
My jewelry mirrors my fascination with imperfections, with surprising details placed in apparently conventional shapes and I never cease searching for a certain unexpected strength that lies in fragility and lightness.
Currently living and working in Vienna, I was born in 1984 in Bucharest and I have graduated from the University of Architecture 'Ion Mincu' in the same city.
I worked my first piece of jewelry in March 2010 – a ring that I lost, a month later, in an airport.
---
SOLO EXHIBITIONS:
2015: HOLLOW, at Minim, Barcelona, Spain
GROUP EXHIBITIONS AND FAIRS:
2016: A DARK SPARK OF LIGHT, Alliages, France
2015: BEIJING INTERNATIONAL CONTEMPORARY METAL & JEWELLERY ART EXHIBITION, World Art Museum, Beijing, China
2015: TRANSMISSION collective exhibition, Studio 411, Montpellier, France
2015: PRECIOUS collective exhibition, AME Gallery, Hong Kong
2015: TALENTS TENDENCE, Frankfurt (as recipient of Talents Support Program)
2015: group exhibition at ICKX Gallery, Brussels, Belgium
2015: 'The After Joya Effect' group exhibition at Popeye loves Olive, Athens, Greece
2015: PERMANENT EXHIBITION, collective exhibition at 'Alliages Gallery', Lille
2015: HOMI Fair, Milan (as winner of HOMI Jewelry Design Award)
2014: PARALLEL WORLDS collective exhibition at 'Alliages Gallery', Lille
2014: AVANT-GARDE, Bassano del Grappa, Italy
2014: DESIGN MONTH, Ljubljana
2014: JOYA, Barcelona
2014: TALENTS TENDENCE, Frankfurt (as recipient of Talents Support Program)
2014: THE AFTER-JOYA EFFECT collective exhibition at 'Popeye loves Olive' Gallery, Athens
2014: INHORGENTA FORUM INNOVATION, Munich
2013: JOYA, Barcelona
2013: INHORGENTA FORUM INNOVATION, Munich
2012: SIERAAD ART JEWELLERY FAIR, Amsterdam
2012: WHO'S NEXT, Paris
2011: AUTOR, Bucharest
2010: AUTOR (Autor Award), Bucharest
AWARDS:
2015: FORM selected designer for the final exhibition
2015: ARTS AND CRAFTS DESIGN AWARD nominee
2015: ALLIAGES Award finalist
2015: ENJOIA'T semifinalist
2015: HOMI MAKER DESIGN AWARD winner, Milan
2014: ARTS AND CRAFTS DESIGN AWARD Certificate of Excellence
2014: ENJOIA'T first finalist in Professional Category, Barcelona
2010: AUTOR AWARD winner, Bucharest
COLLECTIONS AND ACQUISITIONS:
2015: one piece from 'Forget-me-not' was purchased by Alliages Gallery, Lille and is now part of the permanent collection.